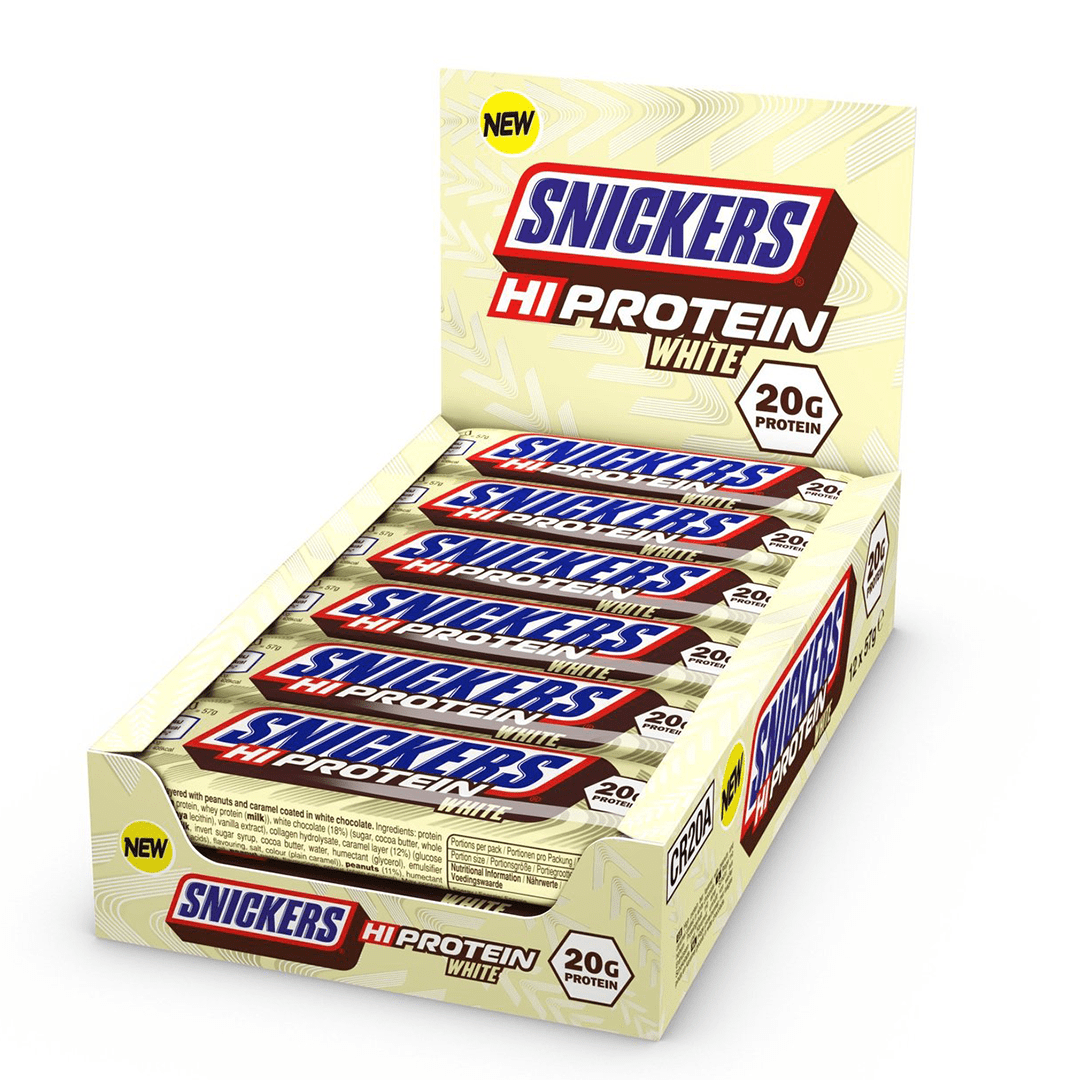 Snickers 'Hi-Protein' White Chocolate 57g
Snickers Protein Bar - White Chocolate
It's time to turn up the taste with the latest launch from protein by Mars! SNICKERS?
Boasting the unmistakable flavour of one of the nation's favourite confectionary brands.
Packed with 20g of protein, the new bar is filled with delicious nougat, topped with a thick layer of caramel & peanuts then coated in milk chocolate.
For Snickers fans, the new launch takes taste buds to a whole new level!
12 bars per box
Nutritional Information per 51g
Energy: 835kj/ 233kcal

Fat: 9.7g (2.7g saturates)

Carbohydrate: 16g (9.7g sugars)

Protein: 20g

Salt: 0.17g